As you may have read in our previous blog article, smart packaging is an umbrella term that refers to packaging that uses various and new technologies to go beyond your regular packaging. Smart packaging enables brands to connect with consumers through a browser-based app, image recognition or QR codes, barcodes or other advanced technologies implemented on the packaging design to connect consumers to exciting and relevant experiences.

Now let's see 5 examples of how different brands use smart packaging ideas to better connect to consumers:
Interactive Quizzes
Smart Packaging offers brands the opportunity to launch interactive questionnaires and quizzes digitally integrated into their packages. This is a great way to get high engagement rates while getting customer feedback in an exciting yet non-intrusive way.

A perfect illustration of it would be Tetra Pak's mobile interactive quiz!
To get its message to resonate with the next generation of green-minded consumers, Tetra Pak wanted a creative way to tell them about their commitment and environmental impact. We created an eco-themed experience that would allow users on mobile devices to take part in a fun quiz all while learning more information about how they can do their small parts for sustainability.

The quiz had an organic-themed design that looked like it was made of recycled paper, just like Tetra Pak's products, mixed with our trademark animated elements, resulting in an educational, fun and engaging experience. Moreover, we generated QR codes to be implemented on the brand's packaging, so tracked in a real-time backend dashboard brands could identify the time, day, size of package, location and store that it had been bought.

Tetra Pak released an interactive game that quizzes users on a variety of trivia subjects. The two levels, for kids and adults respectively, are formatted to have 5 questions each with the goal being to add more trees in their forest-themed mobile quiz app. After answering correctly players will see one tree grow thanks to Tetra Pak's efforts!

For more examples of smart packaging with Tetra Pak, check HERE!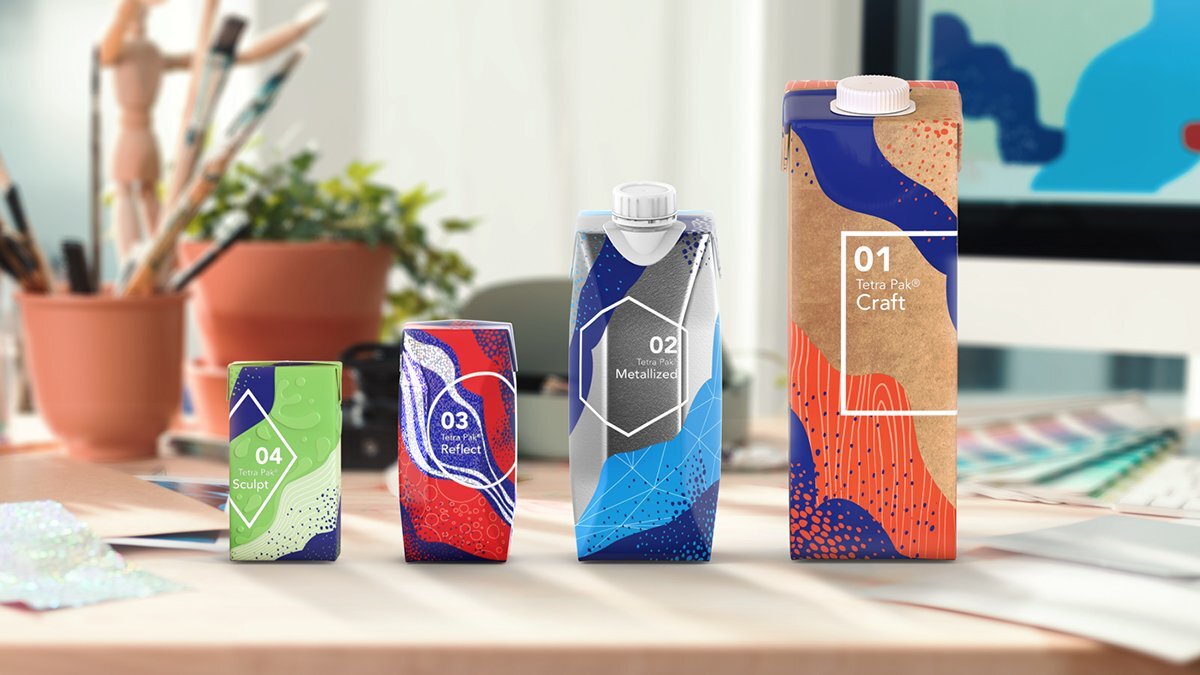 Share Personalized Content
In addition to obtaining additional or exclusive content, smart packaging allows consumers to create and share content by themselves, as we saw in the "Message in a Bottle" campaign, created by beer company Andes.

Each bottle had a QR code that consumers would need to scan through their smartphones to record short video messages that they would then give to their friends or family once they scanned the code again. So, if the recipient wanted to respond, they would get another bottle and record another message. A great way to have fun and encourage users to keep coming back and re-engaging with the brand.
Games, Games and Games!
When it comes to food and beverage brands, consumers tend to prioritize aspects like product cost and flavour, over experience.

However, if companies create interest in the product experiences, offering gamified features on their packages' design like digital games scanned from bottle caps or attached to packaging via QR codes, can create engaging experiences for their consumers, gaining their loyalty.

Emmi Good Day gives their audience a gamified experience with the inclusion of Unique QR codes on all packaging. The package and accompanying QR code educate consumers about Emmi's product range, while also introducing them to new items such as the milk drink variety. Emmi includes unique QR codes that are scanned by handheld devices which provides information for customers looking to buy or learn more about products in store

Thus, whenever users scanned them using their smartphones, they could play any of 4 interactive games such as the Emmi Jump Game, Emmi Fall Game, Emmi Flip and the Tinder-style Personality Quiz. For more examples of gamified experiences, check PepsiCo's connected experience.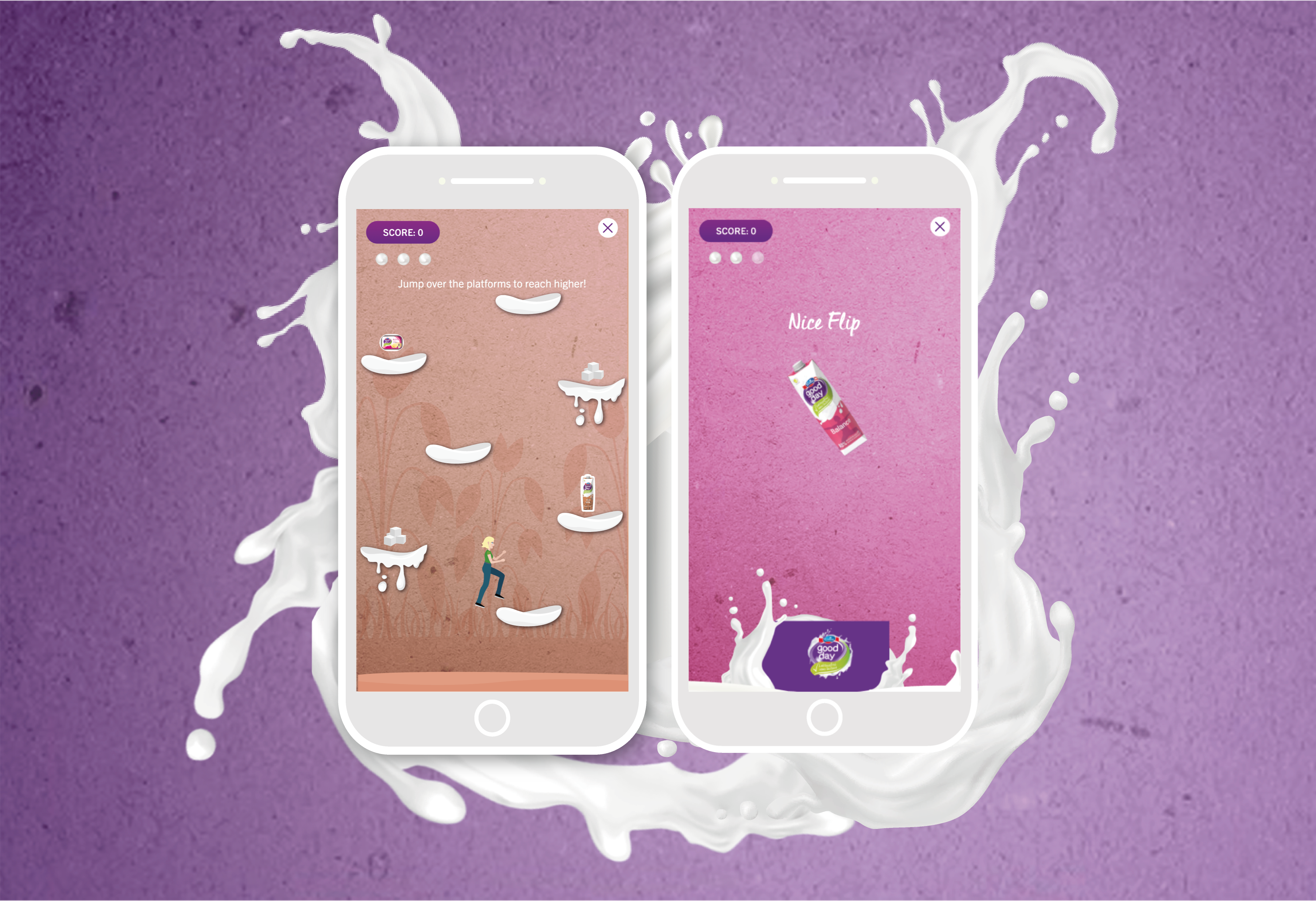 Become brand ambassadors
Smart packaging has the ability to let consumers be a part of their favourite brands. For example, snack brand Mezcla offered users an opportunity for self-expression by including QR codes on packages that could be scanned and then send in artworks submitted by other people from around the world with hopes to get featured on future boxes.
Augmented Reality
One of the most exciting and trendiest technologies within smart packaging is augmented reality that allows consumers to connect with products before they even open them and acts as a powerful storytelling tool. Just look at the example of wine brand 19 Crimes and their AR feature Living Labels!

By downloading the Living Wine Labels app, customers can point their smartphone on the label and hear the tale of an infamous convict by the character itself.
Get Started with Smart Packaging
If you want to learn more about smart packaging ideas to connect with your consumers or already have a project in mind, don't hesitate to reach us. At Appetite Creative, we help our clients' design campaigns that add real value to their users' lives, transforming packaging into interactive brand tools and creating meaningful brand relationships.