QR Code Marketing
QR codes date back to 1994 when the Denso Wave company used it to track their vehicle manufacturing process. Tracking items was what QR codes were primarily used for -That's all there was to QR code usage. Similar to NFC (Near-Field-Communication) and RFID (Radio-frequency identification).
QR is an abbreviation for (quick response) - using scannable barcodes that when used direct the user to a designated landing page.
QR code usage: Then vs Now
QR codes gained popularity in 2011 when American Department store Macy's and Best Buy started putting them into practice within their stores. However, there were ample problems with a great deal of end-user adoption.
These included slow speed internet, some consumers did not even own smartphones and when they did, they had trouble scanning QR codes. Even the websites the users were redirected to weren't optimized for mobiles thus accumulating to the set of issues.
All of this has now taken a turn for the best.
QR codes are now widespread with over 2.71 billion people using smartphones in 2019. It has been anticipated that 90% of the world is estimated to have access to high-speed internet by the end of 2020.
QR codes have definitely become universal. The scan and go technology being used at retail stores has marked itself to stay afloat in the post-apocalyptic retail landscape. As a way to propel post-purchase customer engagement, businesses and brands have come to realise just how powerful QR codes are as a weapon in their marketing arsenal.
Who uses QR Codes?
Market and consumer data Statista has estimated that 11 million households will scan a QR Code in 2020. The commencement of the CoronaVirus pandemic has catalysed the usage of QR Codes, not just because of its versatility and ease of use but also because it is both safe and hygienic. All while helping marketers and businesses track campaigns without having to invest too much money.
Additionally, nowadays smartphones have built-in and native QR code scanning. Unlike back in the day when users needed to install 3rd party apps which resulted in little recourse of the technology. Now, most smartphones support native-QR Code scanning helping most industry verticals to launch their businesses, owing to its popularity.
QR codes and it's proximity to modern marketing
With these new advancements for QR code scanning on mobile, marketers and brands are becoming more interested in the idea of running proximity marketing campaigns without 3rd party apps that turn to QR codes.
Although the term proximity marketing has 'marketing' in it, businesses must adopt a c-centric approach. The priority and focus have now shifted towards enhancing in-store customer experience via QR code campaigns.
By curating a unique shopping experience for shoppers, stores can start attracting and engaging with more customers.
Brands are now able to curate an exceptional shopping experience thus helping them attract and engage more with customers. And most importantly, QR codes have opened a mountain of possibilities for businesses to take advantage of.
This includes redirecting customers to social media pages or leaving feedback and reviews. There is no course of action that a store can't gently action its customers towards.
Related: Top 5 tips for Brands in 2020
Reasons to use QR codes:
Scanning QR codes has become second nature for consumers
The popularity of QR codes can also be attributed to increased consumer awareness. Social media platforms have all deployed QR codes that allow users to follow accounts via scanning these codes.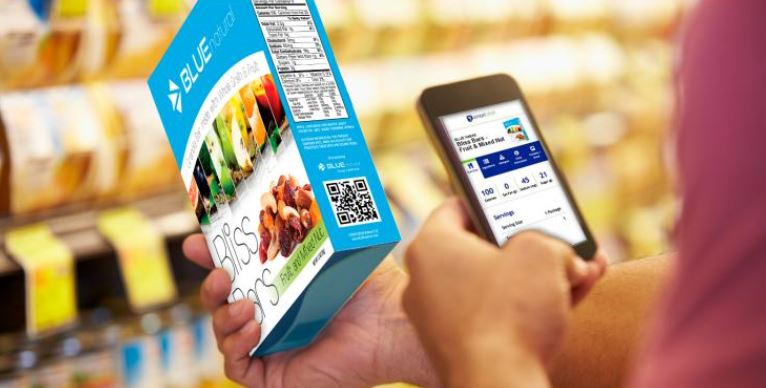 QR codes on packaging that are crucial in 2020
The Paper Worker found that one-third of consumer decision-making is merely reliant on the product's packaging. Therefore, creating packaging that is appealing is even harder when you take into account millennials preference towards aesthetically pleasing and minimalistic design.
QR codes are the answer to this struggle!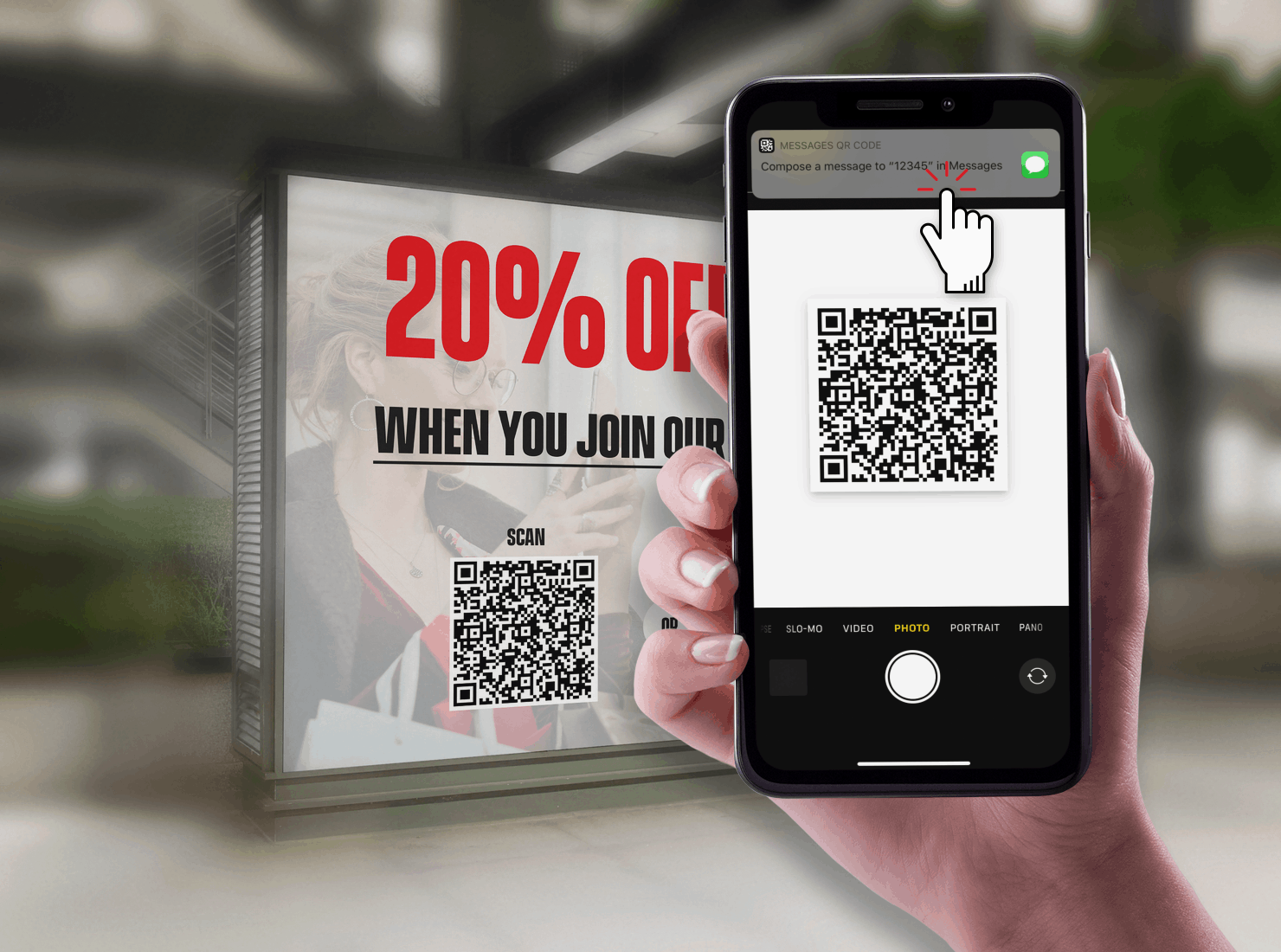 QR codes breathe new life into traditional marketing
Digital marketing gained traction for one very important reason: Tracking performance metrics.
Something that was challenging with traditional forms of marketing. With QR codes, marketers can finally understand how marketing campaigns are performing based on the number of scans.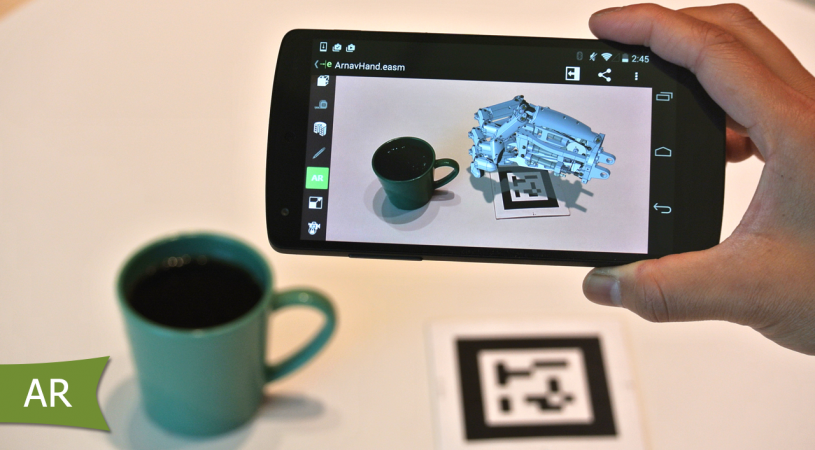 QR Codes can be used to deliver an AR experience
Puma launched its LQD CELL Origin AR shoes. These shoes are practically covered in QR codes. And when scanned via the Puma app, you can notice impressive effects. You can make your LQD CELL explode, play games within the app and score point to get on the leaderboard.
Another example is IKEA's direct mailers which also deployed a QR code that allows users to view the object in their environment using the app.
QR Codes are being implemented for shoppable marketing campaigns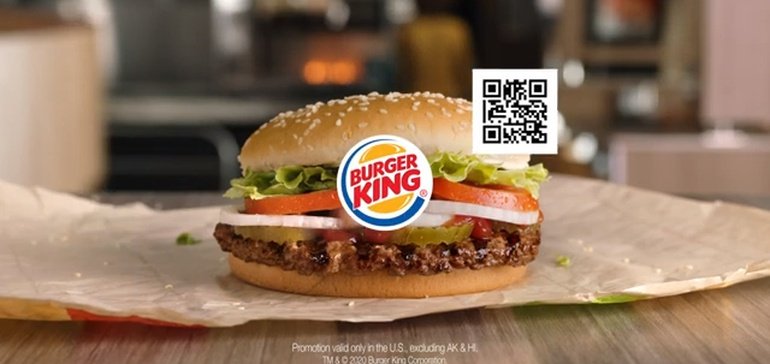 Additionally with QR Codes gaining mass popularity, major brands are looking to include them into their marketing campaigns to curate their audience for engaging shoppable advertisements.
Burger King's TV commercial advertising campaign during the pandemic included QR Codes
The QR Code Whopper giveaway included three TV commercials showing scannable QR Codes on the screen. The QR Code led users to a landing page that offered coupons for a free Whopper by purchasing through their app.
More recently, the MTV Video Music Awards 2020, Burger King introduced augmented reality through its QR Code TV campaign. The QR code then activates the curated AR experience for users.
QR Code marketing ideas that businesses can use
- QR Code advertising to engage shoppers with short video content
- Increasing conversion by designing a QR code game
- Getting users to download your brand app through QR codes
- Delivering a truly musical experience through QR codes
- Getting users to leave product reviews
- Share your contact details instantly with vCard QR codes
- Use QR codes as an entry ticket & to deliver information regarding events
- Redirect customers to social media pages
- Direct users to your business location
- Use it reveal discounts or coupon codes
- As contactless menus for restaurants.
- Add an event to the calendar along with a reminder
- Direct users to the app store to download an app
Armed with all these ideas, businesses can now implement and cater to their own unique uses and customers.
Some interesting examples:
Our challenge was to come up with a more creative and innovative way for them to handle their recruitment process. We wanted to help PepsiCo achieve the goal of getting a more diverse and innovative creative thinking audience.
As a solution, we designed around ten PepsiCo brands (Pepsi, Doritos, Ruffles, Cheetos, Tropicana, Quaker, Gatorade, Naked, 7UP, Walkers, and Lays). W deployed QR codes as a way to access our gamified experience to set both the company and the candidates apart. While doing so, we wanted to keep the core values alive.
We identified Agorise, the platform that helps businesses to innovate and identify the best talent, as a key player and designed a web app that would allow users to create an account through it which would then be linked with our own app. Here, potential candidates have to select an avatar or take a brand based selfie. The profile would go on to reflect scores for each game played. A choice of option is then presented to the user which included scanning a PepsiCo product, creating a themed selfie, or one of the three games, chosen by a roulette wheel.
https://www.appetitecreative.com/case-studies/pepsico/
Living in the digital age, where commerce is heavily done online, we needed to find the sweet spot for the best solution to bring customers to the Vodafone stores. To draw attention we combined both digital and outdoor strategies by sending invitations both online and offline, directing the audience to the stores to be involved in the latest treasure hunt near them. Once users got to one store, they needed to scan themselves in at which point the clock started ticking. Users needed to then race around the shopping centre to find the 4 clues. The fastest one back won a fantastic brand new iPhone X.
https://www.appetitecreative.com/case-studies/vodafone/
Tetra Pak wanted to inform others of this and, as other industry giants have done, came to us with an eco-themed idea to build a fun mobile quiz which tests the user's knowledge about recycling and Tetra Pak's environmental impact. We came up with a design that looked like it was made out of recycled paper, just as Tetra Pak does with its own products. We matched a colour palette and created a pastel and overall organic-style which, when mixed with our trademark animated elements and ease of use, made the entire experience fun, engaging, and effective. We generated a set of QR codes to be printed on the packaging brands so we could identify the location, time, day, size of the package that had been purchased, even the store itself.
https://www.appetitecreative.com/case-studies/tetrapak/
We created an interactive online quiz that would educate customers on the benefits of Emmi's products. Customers could enter the quiz by using their mobile phones to scan a unique, one-time-use QR code. Each pack has a unique QR code, giving Emmi access to an array of information including which variety from the range was scanned and time and location of the scan, helping facilitate additional customer data collection. The one-time-use QR code helped Emmi engage with individual customers with a view to understanding them better and provide some indication of proof of purchase.
https://www.appetitecreative.com/case-studies/emmi/
How relevant are QR codes in 2020?
Similar to NFC, the market for QR codes is progressing. But, that doesn't mean marketers and businesses can simply just deploy QR code. The site or content must also be optimized for mobile usage.
QR codes also let marketers the ability to track impressions giving a chance to tailor their marketing strategies.
The market is also slowly starting to implement dynamic QR codes that can be recycled as the redirect URL or specific action can be changed according to the businesses' needs.
QR codes can also be used in tandem with BLE beacons, NFC to allow for a more comprehensive solution targeting all the potential and loyal customers of a business.
Millennials are constantly staying up-to-date with the latest technologies. Whether it is interacting or accessing curated content online, they are always searching for the next big thing. They, in fact, use QR Codes a lot more than any other generation.
Some of the ways millennials use QR Codes are –
- Facebook Messenger Codes and Market QR Codes
- Snapchat's snap-codes
- Instagram's Name Tags
- WeChat
- Contactless Payment Systems
- Games
Here are a number of ways to promote QR Codes
- Include a QR Code at the end of the email signature.
- Use QR Codes to educate your customers by encouraging them to scan it and watch know-how videos or engaging them in fun games.
- Embed QR Codes on your physical and online advertising material.
- Leverage vCard business cards to pass on business details. '
- Stick QR Codes on all the products you sell.
- Include QR Codes on signages, tables, and any kind of outdoor areas that can grab the customers' attention.
Do QR Codes expire?
In the case of dynamic QR Codes, they expire post the free trial period is over, or when the number of scans has exceeded your limit. Static QR Codes expire if they are linked to a broken URL.
Want to run marketing campaigns with QR Codes? Get in touch with us to help build your use-case.