B2B marketing is short for 'business to business marketing'. It refers to any marketing activity that is targeted at another business or organisation. If a company sells its products or services to other businesses, it will make use of B2B marketing strategies.
Who uses B2B marketing?
Because B2B marketing content is generally targeted at businesses rather than the end consumer, it can often be more information-rich and presentationally straightforward than B2C, or 'business to consumer' marketing.
While any company may have some aspects of B2B sales, and therefore marketing, it is often used by businesses that manufacture specific products such as plastics, fabric, or steel to name a few, or who provide a range of business services such as SEO optimisation, project management, or cloud-software services.
Companies selling B2B are not as diverse as those that are focused primarily on selling directly to the consumer, but globally the B2B sector is huge. It also plays a key part in ensuring that other businesses can provide goods and services to the end consumer.
Some of the largest B2B sectors include:
Software companies
Software companies are the ultimate contemporary B2B business, and they operate in a fast-paced, continually evolving, and competitive environment. They help businesses satisfy their customers and operate much more efficiently. They help make remote working easier, facilitate greater resilience, foster collaboration, and provide project management tools.
Whatever the business needs, there is a software solution designed to meet it. Tech companies need to have a well-worked and cohesive strategy when it comes to B2B marketing.
Office supplies
Office supplies is a longstanding B2B industry and one that remains as vital as ever despite a widespread shift towards online and paperless working. Businesses still require large amounts of hardware, from furniture to security systems, printer paper, and ink to phone systems and carpets. This competitive field uses B2B marketing to target buyers and decision-makers across a wide range of different industries.
Marketing agencies
As well as developing marketing strategies for other businesses, whether they're selling to other businesses or directly to the consumer, marketing agencies need to attract clients of their own.
Their B2B marketing strategy will be a test of their skills as they try to convince owners that they can help them grow their business. As businesses move online, marketing agencies are increasingly focusing on digital marketing. Demand is high for agencies to build websites, optimise SEO, and streamline e-commerce processes.
Accountancy services
Accountancy and tax preparation services are a time-consuming and often frustrating process for most business owners. This makes them ideal to outsource, and many businesses take advantage of accountancy and bookkeeping services to ensure they're tax compliant. Accountancy services, whether they are a large company or a single individual, will attempt to sell their services directly to businesses.
When you consider the sheer range of industries that exist and the services that they require, the scope of B2B businesses is vast. From medical supplies to shopfitting, and educational materials. B2B businesses, and by extensions, B2B marketing is everywhere.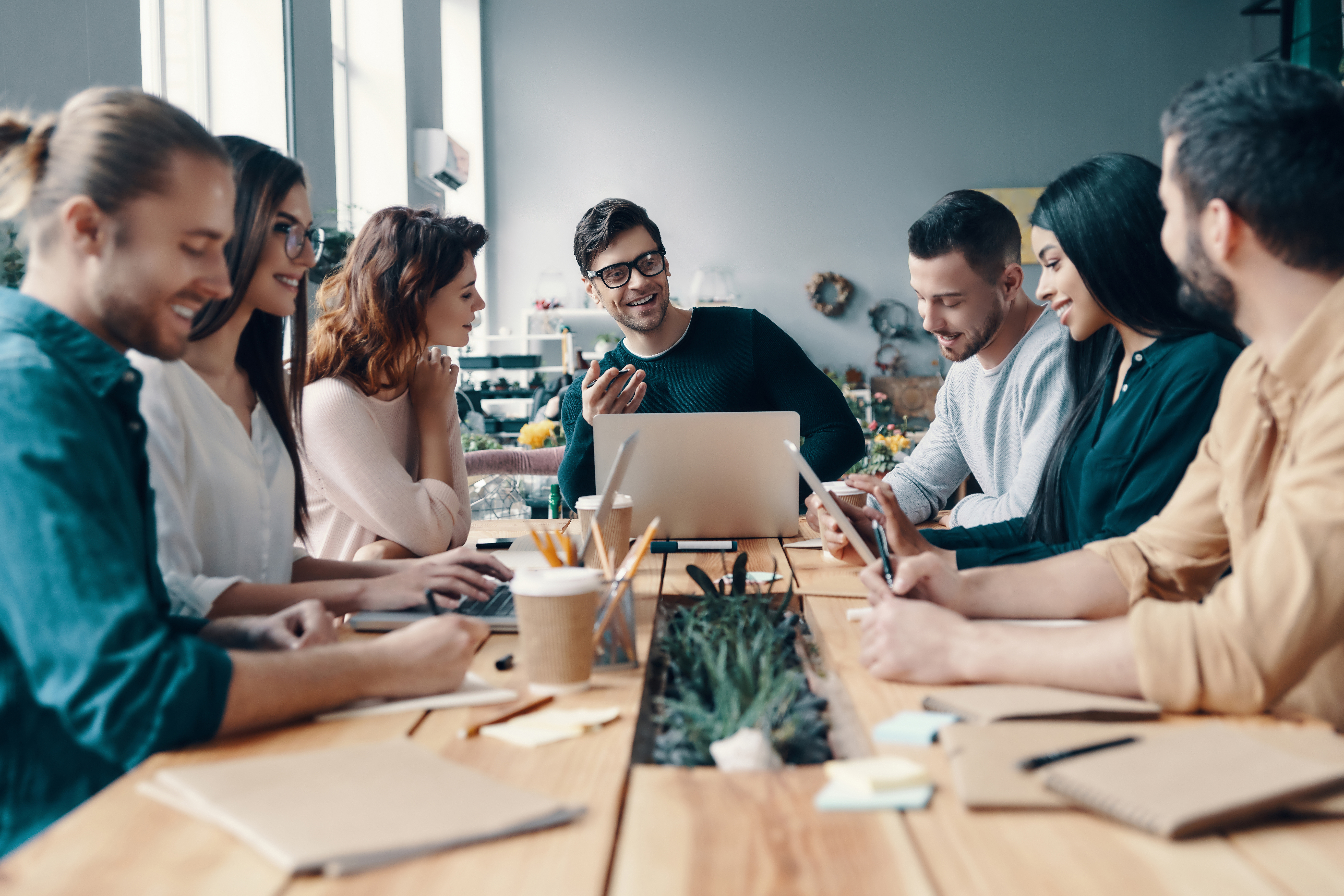 What are the differences between B2B marketing and B2C marketing?
The approaches you will use to market your products and services to other businesses will be different from those you will utilise when it comes to selling directly to the end consumer:
Target audience
It goes without saying that the target audience for B2B marketing is different from the target audience of B2C marketing. One markets to companies, the other directly to consumers. But a company does not make a buying decision unilaterally. It will be an individual within that company that decides, and they are likely the decision-making process will be sophisticated. Your B2B marketing strategy must answer their questions and reflect their priorities.
Communication
Whereas a B2C communication strategy will usually make use of simple language and easy-to-understand terms of reference, B2B will usually need to illustrate a degree of industry knowledge. If you are selling a service to a business, you need to show you understand the service you're selling and the nature of the business you're supplying to.
Audience expectations
This builds on the issue of communication but is broader in scope. A consumer wants to quickly understand what you are selling, how it meets their needs, and why they should buy what you are offering over someone else.
They may also expect your marketing to entertain as well as inform. With B2B marketing your target audience needs to know that you are credible and can deliver. Your marketing should give them the information they need to decide while relaying your expertise.
Decision-making process
The decision-making process in most B2C marketing is relatively swift and straightforward, particularly for lower-value items. In the case of B2B marketing, the decision-making process may be taken by an individual, or a group of people, and will usually be longer and more involved.
An initial decision may need to go to review before it is finally signed-off. Your B2B marketing strategy needs to recognise the different ways in which companies make decisions.
B2B Marketing Channels
Every B2B marketing strategy is made of two components: the channels and the message.
When it comes to channels you may use for your B2B marketing strategy, there may be some points of commonality with a B2C strategy as well as some crucial differences. The approach you adopt will reflect the B2B product or service you are selling, as well as the needs and requirements of the target audience. B2B marketers need to know their audience and should adjust their marketing strategy accordingly.
B2B channels are simply how marketers will communicate their message with their target audience. The choice of the channel will dictate which type of messaging is used and vice-versa. For instance, if you want to share long-form technical content that showcases your expertise, then Twitter or TikTok is unlikely to be your ideal choice.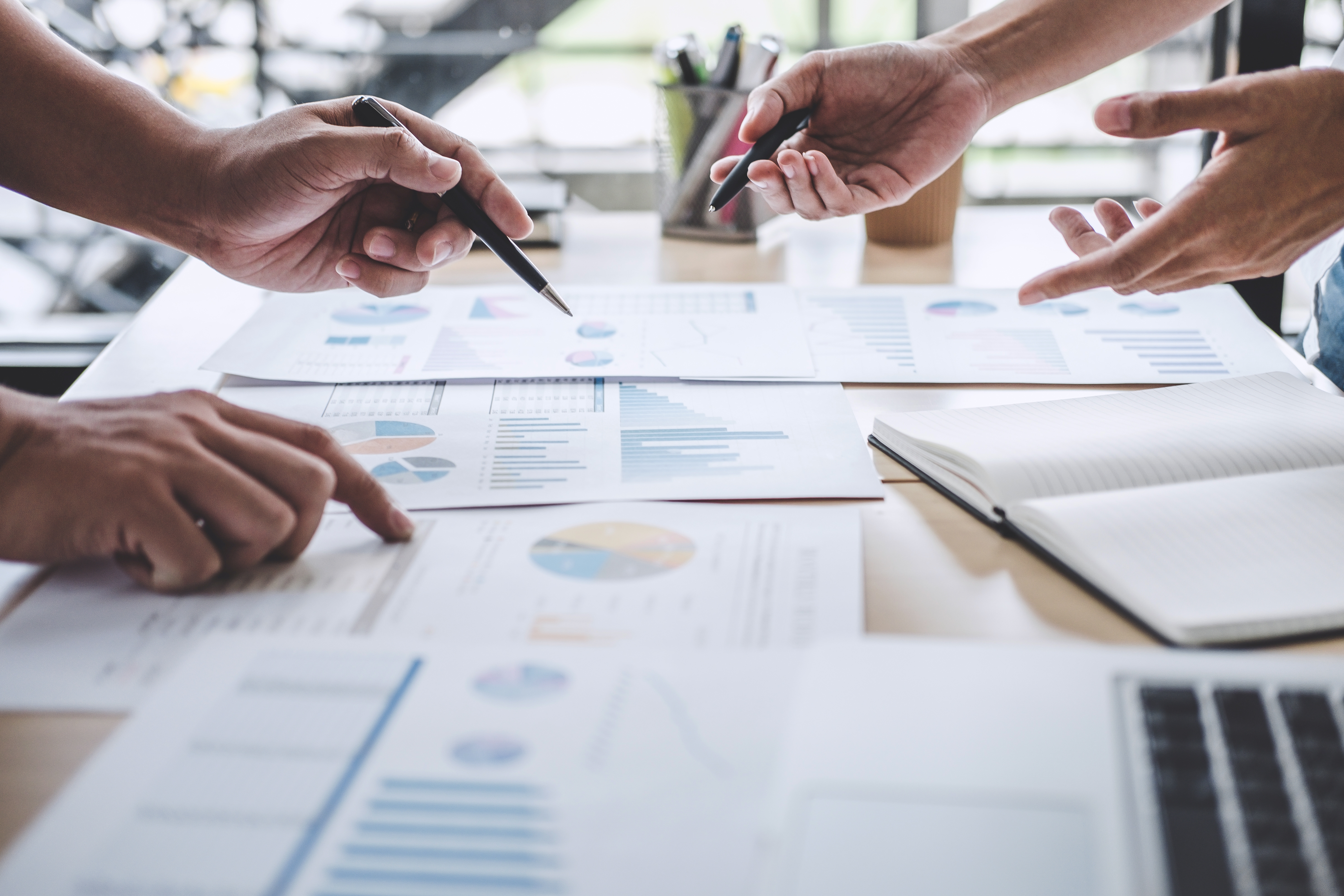 The type of B2B marketing channels breaks down into two distinct categories:
Offline
These are traditional marketing channels of the kind that were universally used before the widespread adoption of the internet. This can be in-person, via the phone, or by using print ads.
Any marketing channel that doesn't involve the internet can be called offline marketing. It can sometimes be forgotten that offline marketing still plays a huge role in B2B marketing, where it frequently works in synergy with online channels for maximum impact.
Online
Online channels are all of those means by which you can reach your target audience using a phone, computer, or other digital devices that can access the internet. This might be a website, email marketing, or social media. The number of channels through which you can build an audience and strengthen relationships is vast and growing.
Few B2B businesses would opt to use one type of channel over the others. They will usually construct a cohesive approach that creatively makes use of a range of different approaches, all of which support and strengthen one another.
If you have a limited budget, then a well-thought-out multichannel approach can be a smart way to maximise the potential of a limited marketing budget. The overall strategy is stronger than the basic sum of its parts.
The B2B buyer's journey
As outlined above, the journey of the B2B buyer is different from that of the average consumer. While for the latter the buying process can be a lot more immediate and is often instinctive based on an emotional response to marketing, for the business buyer, it will tend to be more drawn out and considered.
The B2B buyer's journey can be broken down into three stages:
Awareness stage
This is where the prospect becomes aware of an issue that may ultimately require them to purchase goods or services even if at this stage they've not realised it yet. They may be undertaking research or trying to learn more about the issue they're facing to give a name to their problem and a deeper frame of reference.
Consideration stage
They now understand and have a name for the problem they're facing. At this stage, they become committed to finding an appropriate solution for that problem. They may spend time researching the different approaches to tackling the issue and the methods used.
Decision stage
The prospect understands their problem, knows the required solution, and moves towards finding someone to provide that solution. They will actively consider solution providers, perhaps making a list of potential B2B providers which they will whittle down to the best prospects. In B2B decision making, the final choice could be made by an individual or a team of individuals. It may go through several verification stages at different levels of the company depending on the nature of the product or service they are commissioning.
Understanding this process is the key to a successful marketing strategy. Your marketing should aim to foster awareness, provide useful information that helps them deepen their understanding, and then clarity as to why they should choose your products or services over others.
Potential B2B marketing strategies
When deciding on a strategy for your B2B marketing campaign, you need to think hard about the specific needs, expectations, and aspirations of your target audience. Are they time-poor? How do they consume industry-related information? How do they expect to be approached by companies offering products and services? Where are they at on their buyer's journey?
Answering these questions will help you decide which is the best approach to take.
B2B email marketing
Email marketing is perhaps the single most common approach when it comes to B2B marketing. Whether it's a freelancer pitching to a company, or a large-scale industry-wide introductory email marketing campaign, it's used by huge numbers of B2B marketers every day. This means that inboxes are often straining under the weight of all of those marketing emails so yours has to stand out.
From sales emails to content-rich newsletters there's a range of different approaches to email marketing. Choosing the right approach for your target audience at any one time will be key to the success of your email marketing strategy.
B2B digital marketing
Digital marketing encompasses everything from your website to your social media and paid online advertising. Your digital presence should be highly targeted with a highly optimised and regularly updated website as its cornerstone. Pay-per-click advertising (PPC) can be an effective technique when used intelligently as part of a B2B marketing strategy.
B2B content marketing
B2B marketing is often content-rich, and it should be closely aligned to different stages of the whole buyer journey. Whereas a traditional PR marketing strategy works by inserting promotional material into a consumer's day-to-day life, a content marketing strategy informs and aims to add value.
If your prospects are searching for more information to help them frame their problem and deepen their understanding, then your content should provide that information. It helps to foster a sense of trust and interdependence, serving to strengthen your business credibility and display your expertise.
At Appetite Creative, we connect brands to their audience. We can help you define, and then develop, a B2B marketing strategy that delivers results.
Contact us today to find out how we can help.